The list of 20 best website design software for beginners and professionals.
Are you seeking web design software that offers the greatest layout features? Website software lets you create web layout templates and design templates in only a brief time.
Only a few years ago, you had to write complicated web design codes to develop even the most basic templates. But with more advanced computer software now available on the market, anyone can create attractive web templates and websites with very little difficulty. Here we will discuss the best website-building programs to make web pages or web templates.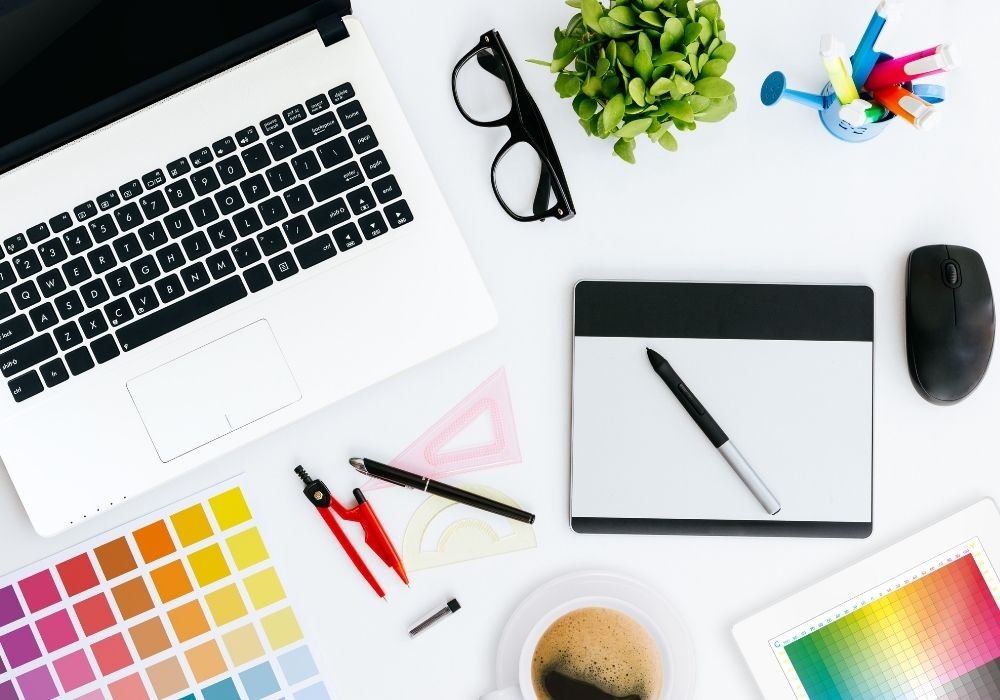 We've grouped our website design software by use case to make navigation for visitors easier. Use the quick links on this page to go directly to your preferred subject.
Best Software for Graphic Design and Marketing
Among the many alternatives accessible for building a website, below are our editors' picks for both online and offline use. You may comprise this to improve your site's look, create advertising campaigns, promote sales events, and more.
Icons8 Lunacy is a powerful vector design software for Windows PC. It offers all the power of Sketch, including reading and saving Sketch files. It's free of charge without any time limit. Lunacy is a native Windows app. That means it takes full advantage of the hardware and works perfectly offline. Enjoy!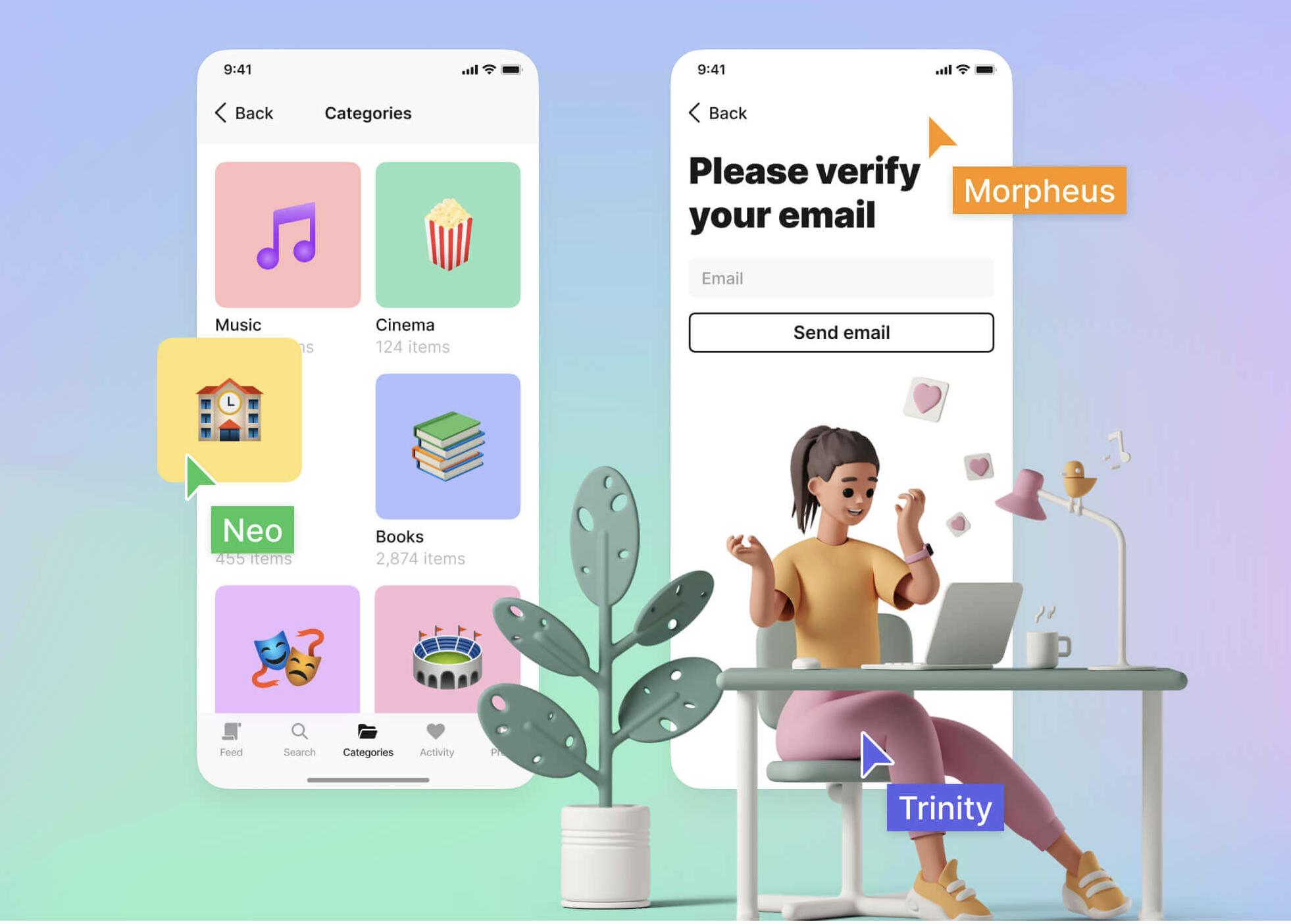 Lunacy is a free, graphic-design app. It exceeds the scope of other similar programs and provides everything you'd expect from such software. With Lunacy, you'll be able to save your time consulting with the online graphics you need.A lot of images, icons, and various templates are included in the program's arsenal. Lunacy has automatic software systems to automate routine tasks, such as removers, translators, avatars, and image enhancers. Unlike Figma, Lunacy is not addicted to the Internet, and several of its features can be used offline. If you prefer online collaboration with other designers, it is also possible. Unlike Sketch, which only runs on macOS, Lunacy works natively with archived .sketch files on all the main platforms, and the Interface of the app comes in 21 different languages.
Features and Highlights
Sketch Lunacy is the only Windows app that can both open and save .sketch files.
Windows Icons8 Lunacy is a native Windows app and that is why it works faster than any other similar graphical design app.
Hardware is not demanding in terms of hardware requirements and runs fast even on moderate laptops.
Formats works in the .sketch format. Supported export formats are: PNG, JPEG, BMP, TIFF, ICO, WEBP, SVG, PDF. Supported import formats are: PNG, JPG, JPEG, WEBP, BMP, ICO, GIF, SVG.
Cloud supports Sketch Cloud. So, if you're on PC while the rest of your team are on Macs, it's no longer a problem. You can store, exchange, and edit files through Sketch Cloud.
Cloud allows you to view and copy CSS, XAML, and SVG code of your designs.
No Internet is an offline app. If you are not using Library or Sketch Cloud, you don't need an Internet connection.
Reading any .sketch files of all versions (13 months of testing!)
Automatically downloaded missing Google Fonts
Publishing assets directly to a CDN
Saving .sketch files (alpha)
Inspecting .sketch elements
Showing margins and distances between elements
Organizing Pages and Artboards in your document
Basic typography tool available
Drawing, joining, and aligning vector objects
Exporting assets in PNG and SVG
Exporting CSS and XAML code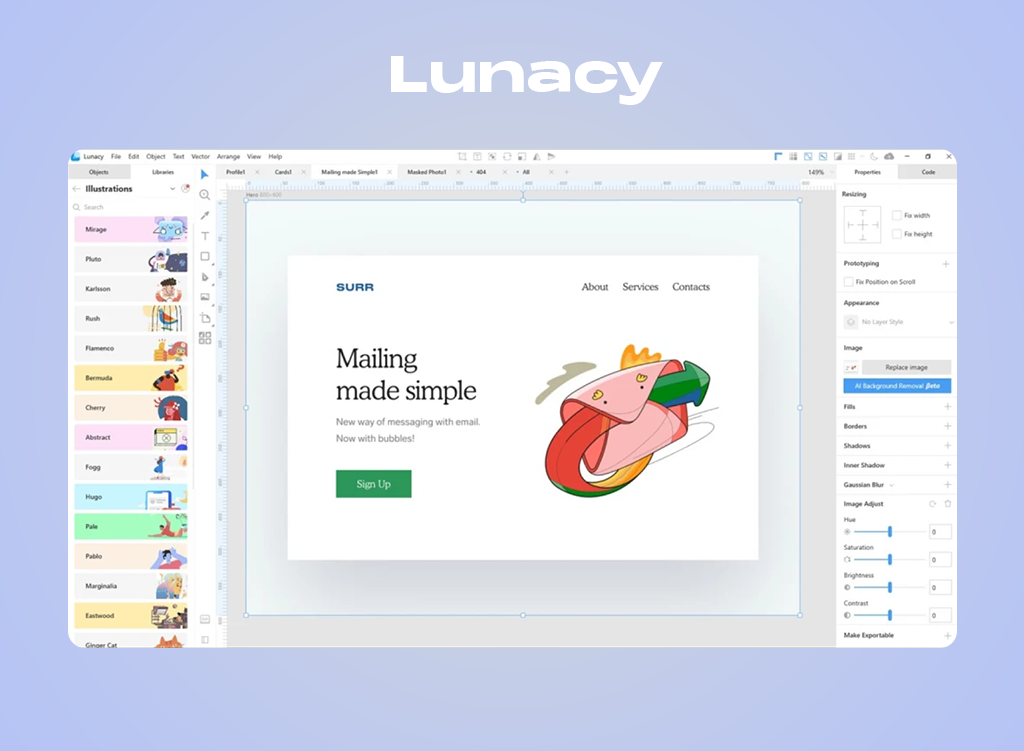 Adobe Photoshop
Adobe Photoshop is a premium computer software program for creating web designs. It gives you multiple alternatives for making and editing templates. It has numerous color choices and terrific mesh selections for modifying your designs, and you can make high-quality graphics individually.
This template allows you to create your very own templates from scratch. You can edit your designs and frameworks from scratch, rotating elements, adding pictures, and cropping the edges. This template works with layers, which makes the editing procedure simple and customizable to your own particular desires.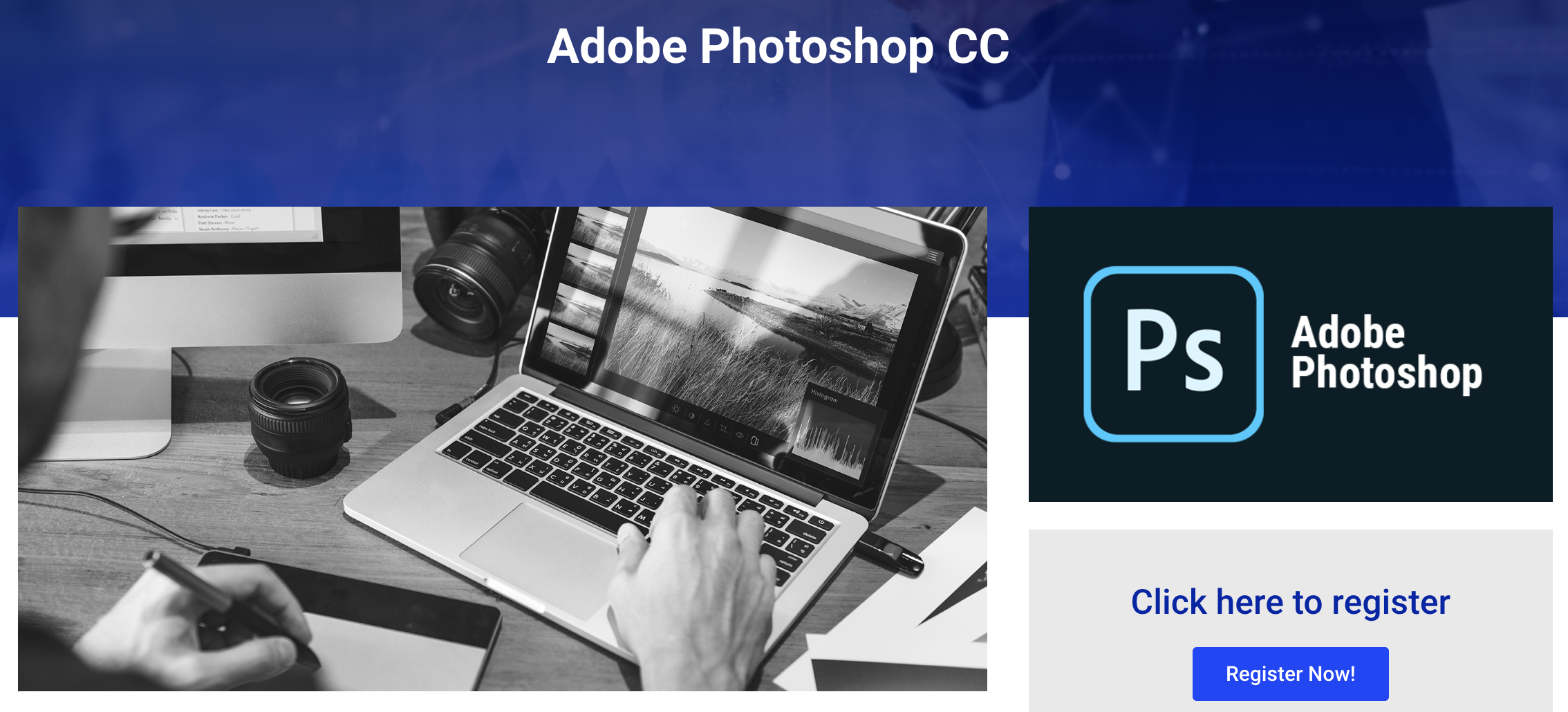 Adobe Photoshop is a WYSIWYG (what you see is what you get) tool that will allow you to edit your design as you see it fully functioning. Remember, however, that it's somewhat complex to learn and you need to receive it training on to utilize it properly. While you do, you'll find web designing an enjoyable experience.
GIMP
GIMP is an increasingly popular free tool for web design. Like Adobe Photoshop, it provides tools for working with images and webpage templates. It does not currently have the same features Photoshop has, but it includes everything you need to create a beautiful web template.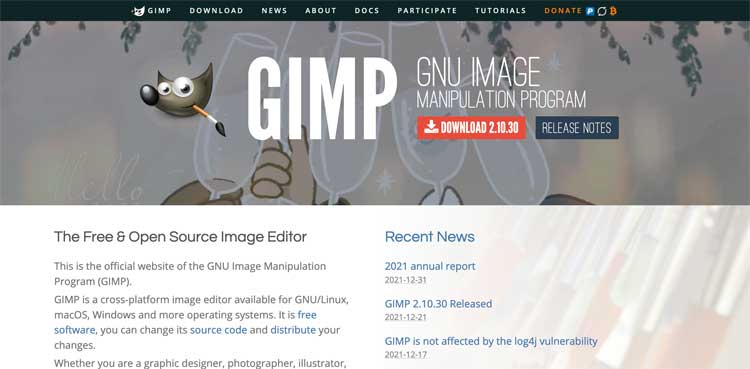 You can use this software on all your devices, regardless of their interface. High-resolution images can be used to create artwork, mockups, and web designs.
Sketch
You can use this software on all your devices, regardless of their interface. High-resolution images can be used to create artwork, mockups, and web designs.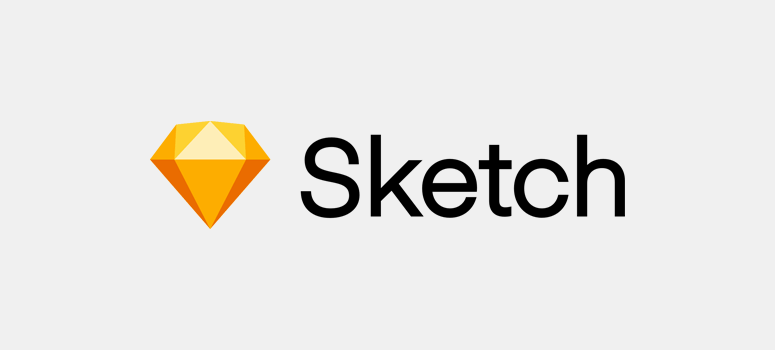 It has a mirroring feature that allows you to test your site design on multiple devices, such as a smartphone or a tablet. This way, you can be positive that your website design will appear on distinct screen sizes.
Figma
Figma is a web design software that offers users with the chance to input multiple users on the same template file. It's an intelligent software for sharing a single project with clients so that they can make real-time changes to the design. Figma boosts website style development to a whole different level.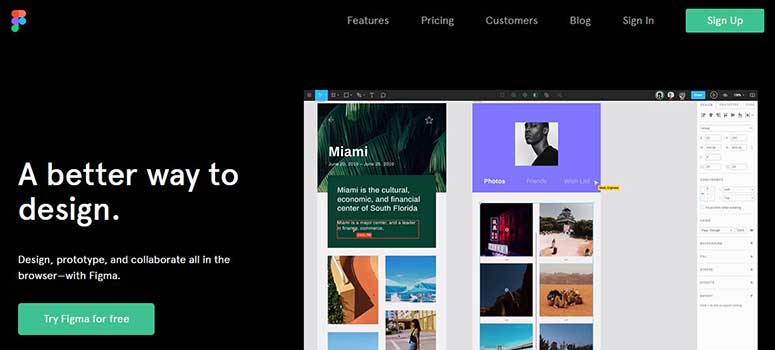 It comes with various components, like icons and a lot more, in its editing panel. The tools and options it generates are amazing if used to draw an icon or a complete template, e.g., Figma. The program contains both free and paid plans.
Canva
Canva is a free graphics tool for professional-level web content design. This graphic design software should not be considered a full-fledged web design software, but you can use Canva to create attractive graphics to help you include visual content in your website development. It can also be used to promote your blog and update giveaways on social networks.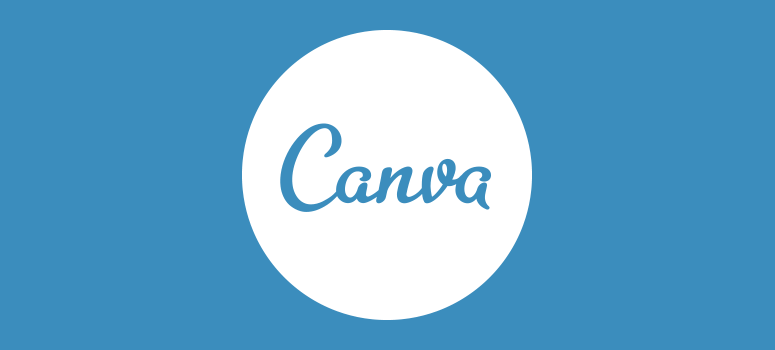 It has hundreds of templates built to make your job easier. If you don't have any designing abilities, you could use a template in Canva and produce a professional-looking template for your website without the need for any designing capabilities. Canva has mobile apps available for both iOS and Android, enabling you to create and modify templates everywhere you go through your phone.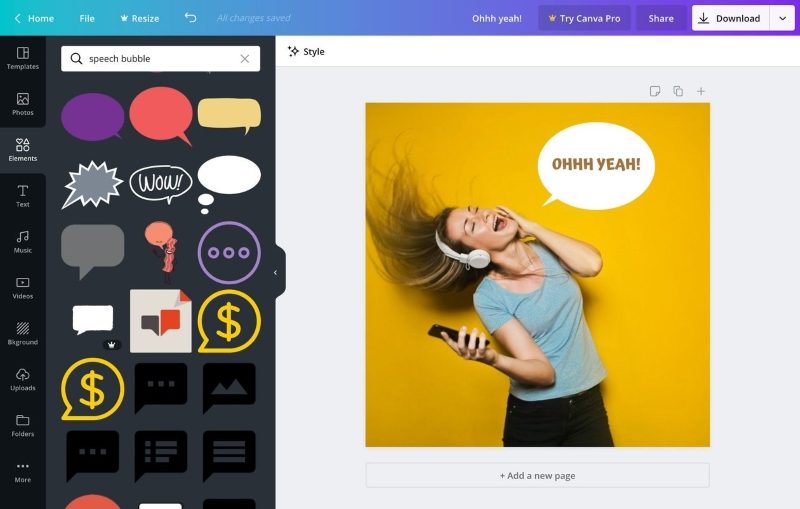 Usable with Canva on websites like Pinterest, social media websites, or email, Canva lets you schedule your illustrated content ahead of time. To be able to control your internet site and social networking strategies, can benefit from this particular tool and must remember Lightroom, Canva, and Canva cannot work and can only be performed online.
Best Design Software for HTML Websites
Bootstrap
Bootstrap is a popular tool for developing and engineering websites and web pages. It was made primarily for technical users to create frontend designs. It has the most advanced development features. The framework is powerful and produces front-end web designs with more modern capabilities like HTML, CSS, and JS.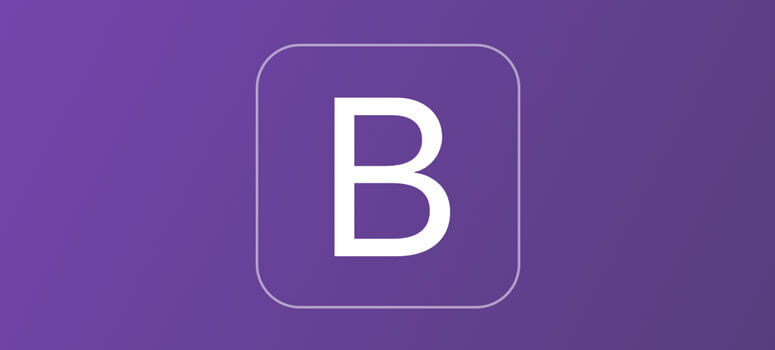 The preset templates for the Bootstrap framework are compatible with many website designs. With these templates, you can completely update your websites if desired.
Adobe Dreamweaver
Adobe Dreamweaver is the most technologically-advanced web design platform out there, and with this complex program, you can design and code your own website. You will also have the capability to preview your website's design in real time.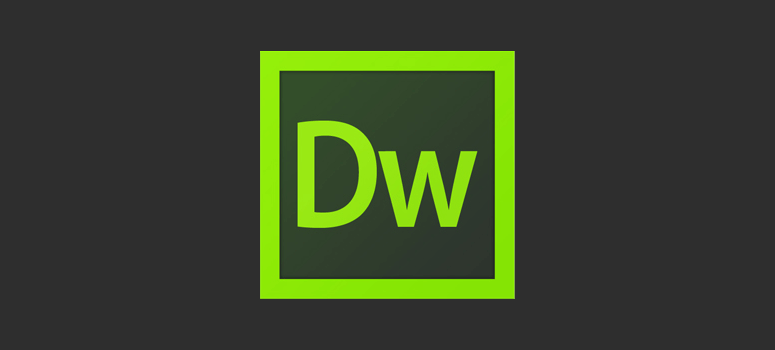 Either method of coding can be used together, which means you can program a script and write the code simultaneously, simply by dragging the widgets into a document in the Dreamweaver program. In addition, if you're managing your design by dragging the options, you can return to the code window to resume your alterations.
Dreamweaver is a superb web designing tool for beginners to advanced-level users. Technical skills are required to use Adobe Dreamweaver. Make sure you prepare sufficient hard drive space for use whether it is Windows, Linux, or macOS. When you sign up to Creative Cloud, you ll gain access to Adobe Stock, where you will find software and tools you can use to design graphics, such as Adobe Wireframe Tool and Adobe XD.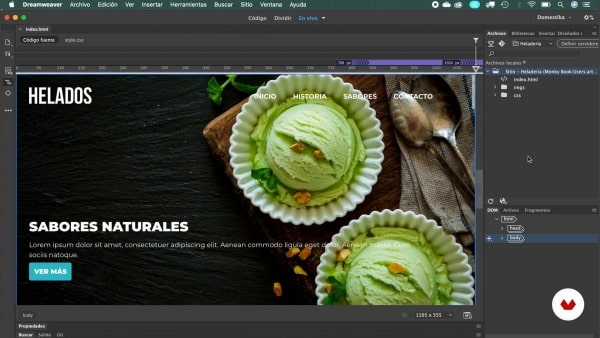 How to Choose the Best Web Design Software
When making a decision, you'll need to consider the factors that matter to you and your business. As long as you select platforms like WordPress that come with more customization and evaluation alternatives, it also indicates a learning curve. But once you've gotten used to using the computer software, it's easy and quick to learn for your children to use, and a simpler option as you develop your website.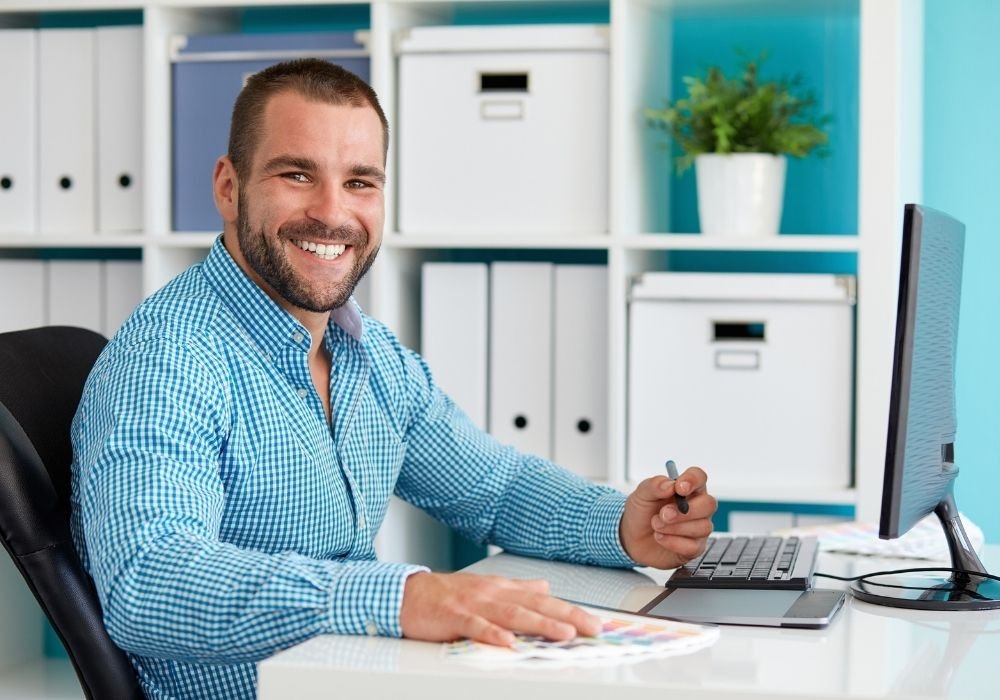 Best Software and Builders to Design a Website
Below, you will discover our pick of the best web site and picture-editing tools on the market to help you create either a full web site, landing pages, or website design patterns.
WordPress
WordPress is a free and open-source software that lets you easily create any type of website. More than 40% of the internet relies on WordPress, making it the most popular content management system (CMS) in the world. WordPress comes prepackaged with templates and themes, but if that isn't enough, the platform makes it simple to choose from thousands of third-party themes that exist for virtually every industry.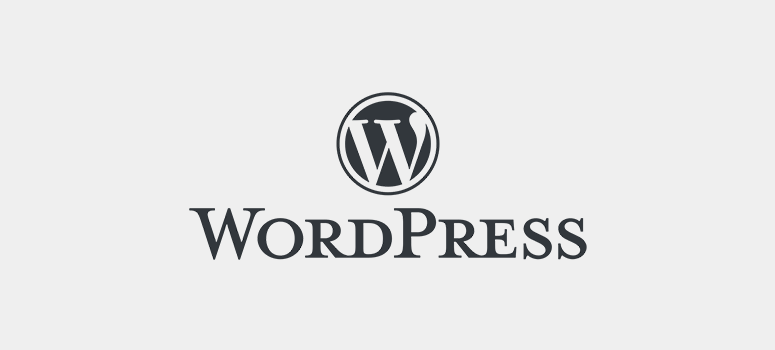 Each theme has a basic structure, and you can change the theme's concept, style, images, and/or colors. There are also WordPress page builders like SeedProd that let you modify the theme in the frontend, so you have the option to try out different concepts from the comfort of your home without having to write any code. Likewise, you can also install plugins for optimization.
We suggest categorizing this as a generalDK( father and son) lesson, because we're using the free version of WordPress.org here, which has a more user-friendly interface than the full version of WordPress.com. You can learn more here  WordPress.com vs. WordPress.org.
WordPress.org is a suitable platform for web developers who need access to cPanel and phpMyAdmin to oversee website files and databases. If you want to grow your business, then WordPress is a wonderful choice.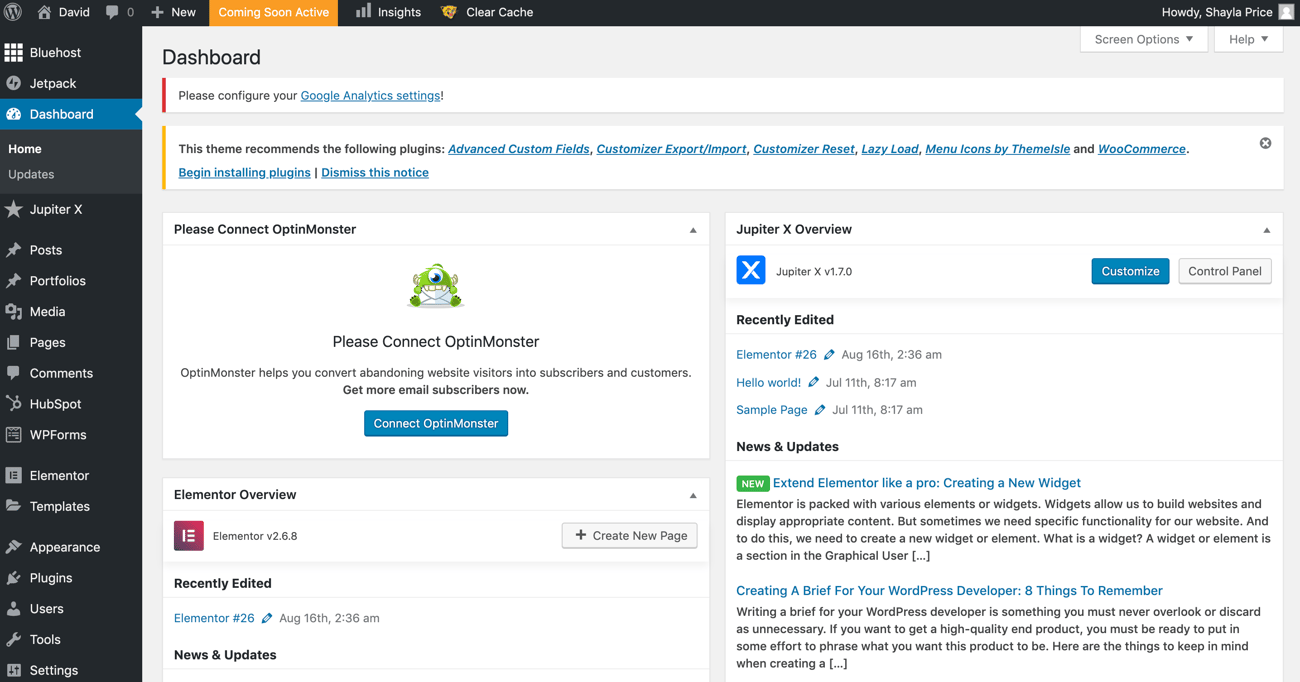 Now WordPress can be easily installed and completely free! But you'll have to obtain a domain and hosting services, for example, for around $14.99 per year and $7.99 per month, separately. It's a considerable investment for beginners starting new internet sites.
Luckily, we've worked out a advantageous deal for those who use IsItWP. You can start a site for only $2.75 per month with Bluehost. They're the number one web hosting supplier and are officially recommended by WordPress.org.
Web.com
One of the original and most popular DIY website builders on the market is  imploreMe.com . Using the intuitive drag-and-drop builder and drag-and-drop website templates, any user can quickly build a website with minimal effort.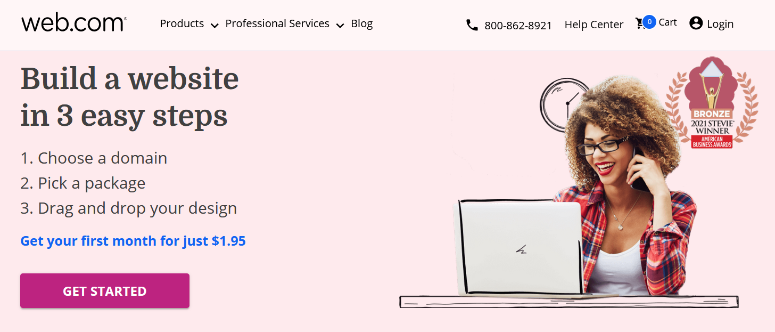 You can add as many contact forms, photo galleries, videos, social media buttons, map locations, and other features to your site as you desire. Whenever you need to use a template for a design element on your site, you have access to thousands of stock photos that come at your disposal.
All Web.com's monthly plans come with a free domain name, business email address, autosave and backup features, website analytics, SEO features, and other integral website tools.
The Starter website program is guided by only $1.95 per month. The Marketing plan has functions like search engine optimization, which costs $2.95 per month. The eCommerce plan comprises extra features like analytics, which costs $3.95 per month.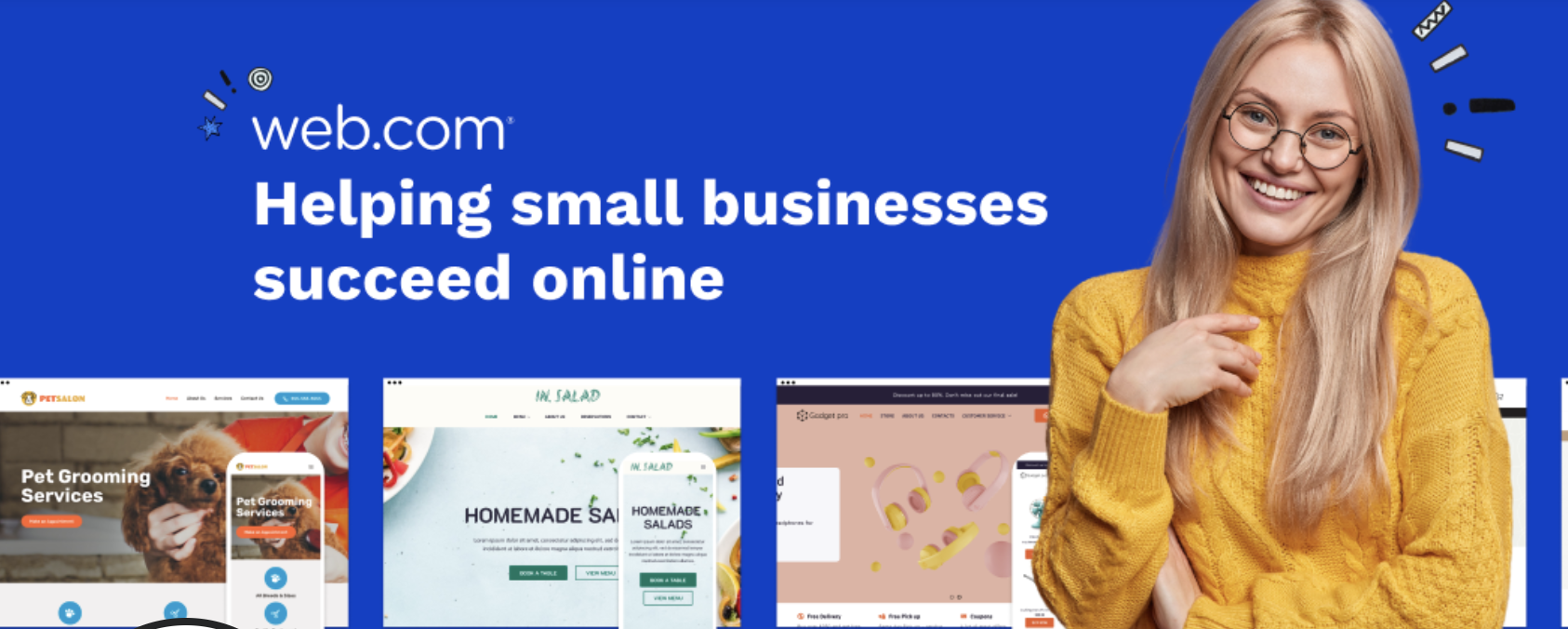 Gator Builder
Gator Builder is an online web design and development software created by HostGator. It offers a number of premade site templates, which are ready to use with all sorts of third-party applications. Whether you need to include videos, pictures, maps, or product reviews, Gator Builder offers you the drag & drop functionality to add them into your web page.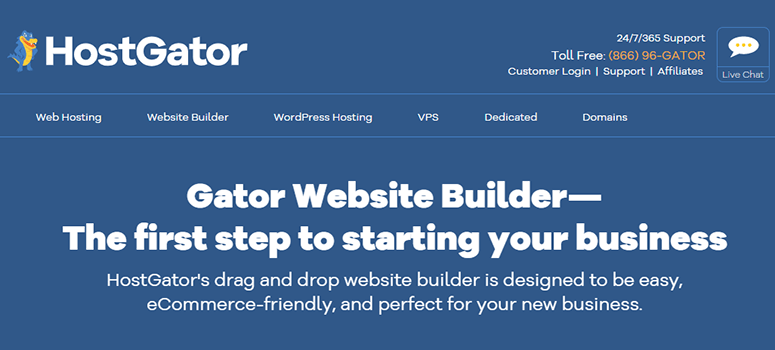 Since it's built by HostGator, one of the best web hosting companies in the world, every package is equipped with a web hosting component too. Gator Builder integrates Facebook and Twitter content to display feeds from those media directly from your HostGator site.
 SiteBuilder
SiteBuilder is an online application that allows you to create a website. You can use the drag-and-drop function on their website to generate your web site. It doesn't matter whether you modify the web templates or create your website from scratch. You can use it free of charge and get a free domain and hosting for your new website.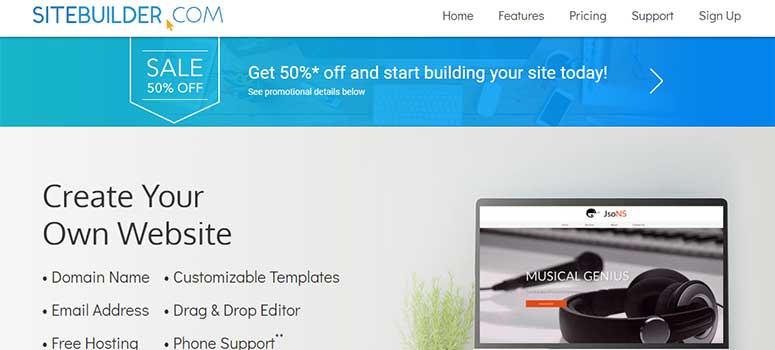 In addition to customizable templates, it also offers numerous customization options to help you build a complete website, start a blog, or run an eCommerce store. It has a number of graphic design tools that you can use to add images, content, and other files to your web template.
Divi
Depending on the WordPress theme and website building software, Divi is a popular tool. It has a drag and drop editor that makes it easier to create web templates and customize their appearance. With Divi's template collections, you will find many premade designs for restaurants, cafes, health care facilities, retail, etc. It allows you to explore a wide range of template designs and apply visual effects and style elements to spice up your website.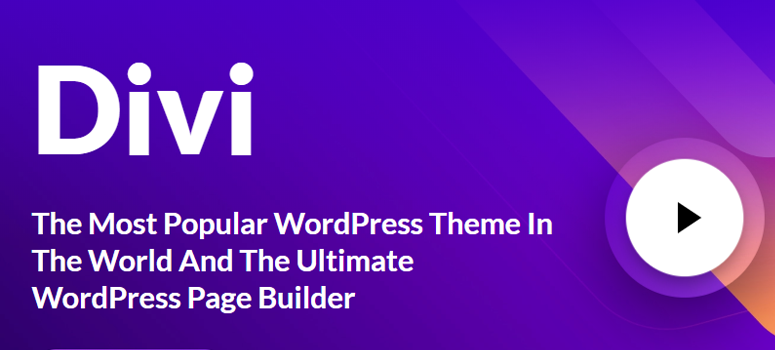 You can use Divi Builder to add text wherever you'd like on your website template. Divi Builder is a fun software with an option to edit, undo, redo, and revise your customizations. Its program has many global design elements, style options, and page content blocks that make it easier for you to design your website.
SeedProd
SeedProd already offers the best landing page builder for WordPress websites. Now, thanks to its new Theme Builder, you can use this software to create a custom WordPress theme from scratch. Equipped with nine theme kits, the software includes over 150 templates with beautiful and responsive page designs. The templates are designed for all parts of your site, and not just for your homepage.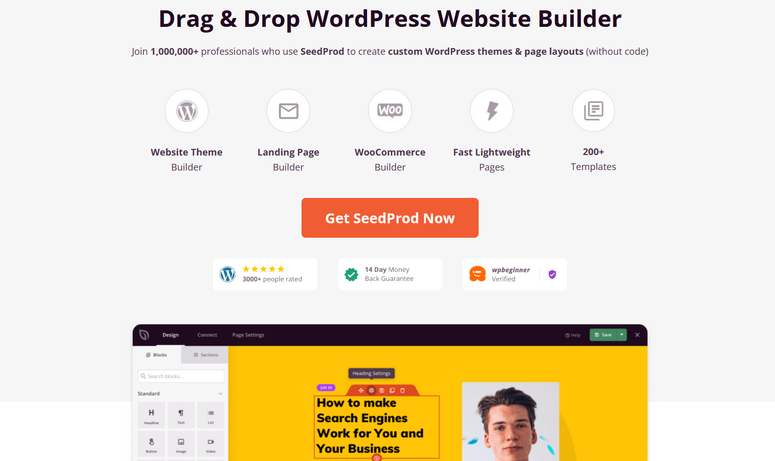 With the drag-and-drop builder, text editor, layout navigation, and live previews, you have the ability to personalize the layout of your site with the drag and drop builder, text editor, layout navigation, and live previews . Also included are smart sections, headline animations, WordPress template tags, and powerful page blocks to create unique pages from just dragging and dropping them to the locations you desire for them to appear. You are able to choose what you want to show and hide on desktop and mobile devices.
Related functions can easily be coupled with the platform due to its WordPress relativities. By utilizing this connection, you can create tie-ins to various other parts of your website such as live chat boxes, product pages, and WooCommerce products.
With SeedProd, there is no prior coding whatsoever. Fast, seamless, and with constant updates to the interface, SeedProd uses what's now known as a visual WYSIWYG, or what you see is what you get, editor to include advanced settings. For developers who want to incorporate specific custom coding, editors will click a code editor icon.
Having the ability to lock the front page and prevent users from accessing it is a smart feature that this builder has. You'll be able to do this with a single click and the site will be hidden from the public while you're working on it. This builder has a free package and a premium version. You'll need to access using the Theme Builder with the Pro strategy.
Weebly
Weebly is a well-known website building and designing software application. You can use it to build templates for thematic websites and online stores  to facilitate numerous users on the internet. Weebly has a drag-and-drop interface that drivers basic web designs in only a few minutes.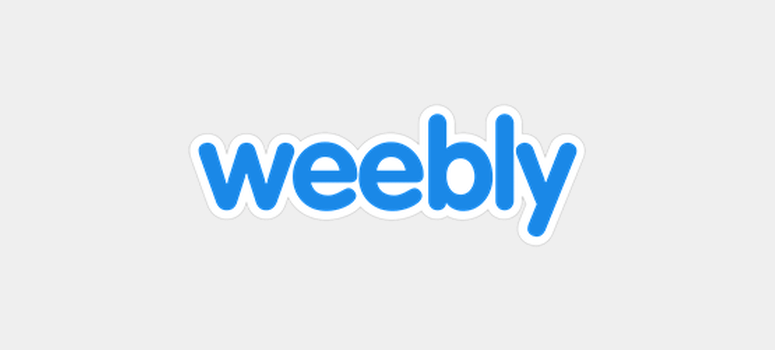 There is a hosted solution so that you won t have to worry about additional web hosting expenses. It s included with your pricing plan. The drag-and-drop feature makes it simpler to develop your website design without needing to write a single line of code.
Though the free version of Weebly provides everything you require to make an eye-catching web site, it is recommended looking at the paid program for additional functions and features. For more details, check out this Weebly review from our specialist authors.
 Beaver Builder
Beaver Builder is a user-friendly tool page builder for WordPress users that utilizes a drag-and-drop interface and responsive design templates. A user with intermediate knowledge will find it easy to improve the look and feel of SMEs by utilizing the whole functionality of this website design tool.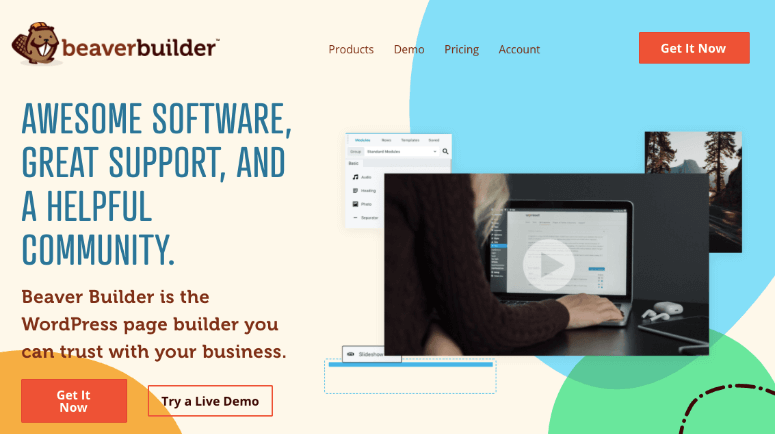 Beaver Builder is excellent for developers, freelancers, agencies, eCommerce vendors, and businesses. This building tool adapts to every requirement thanks to plugins, therefore it is suitable for advanced modifications. Plus, you will find add-ons when it comes to features or functionality.
Wix
Wix is designed to be simple for website building novices. As soon as you register, there is a wizard that walks you through the steps you need to understand how to build a website.
You can use the visual builder to make edits in real-time. You will also have the ability to choose from a variety of customization options in the editor to add headers, footers, images, and more. What makes Wix such a superior platform is that Wix handles routine site upkeep, including the improvement of your site's safety, updates, and SSL certificates.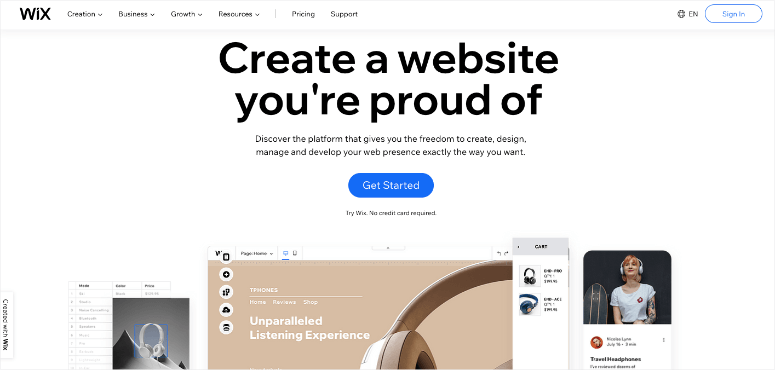 However, this model uses a fully managed subscription model. Therefore, you will have to pay a subscription fee or annual fee to maintain your Web site online. This website's control and maintenance functions are likely to be somewhat limited due to this approach.
You won't be able to create your site the way you want in theory, but you'll have plenty of options as far as how pleasing your work will be to the user is concerned. There are plenty of responsive web design formats that your site will automatically follow.

Wix is a good platform for individuals who haven't attempted website design before, but if you expand your website in volume and want to explore more powerful website administration platforms, you will most likely need to switch to WordPress. It'll be complicated without specialized help.
Webflow
Webflow is a code-free website-building tool. It comes with a visual canvas that produces a custom website that looks good on computers, smartphones, and other mobile devices. Along with responsive design, Webflow ensures your website looks great on all types of screens.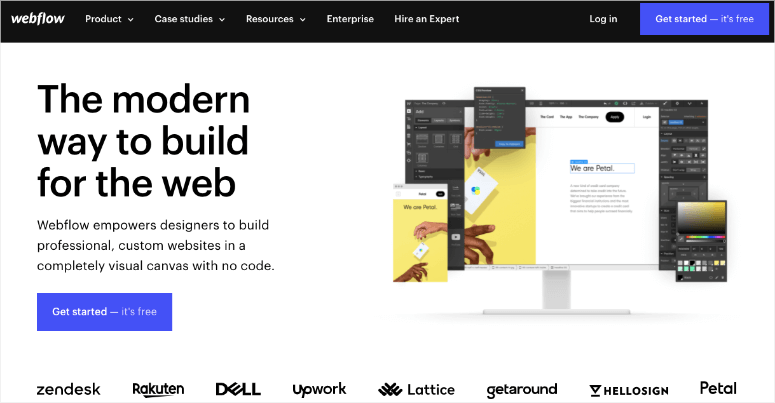 You can also use HTML5, CSS, and JavaScript on a Webflow Designer website. On top of that, there are online databases available, as well as eCommerce sections, and many other features. Webflow has an intuitive process that allows users to create websites quickly and easily. There's also a popup that lets you edit and edit whenever you want.
You can also use HTML5, CSS, and JavaScript on a Webflow Designer website. On top of that, there are online databases available, as well as eCommerce sections, and many other features. Webflow has an intuitive process that allows users to create websites quickly and easily. There's also a popup that lets you edit and edit whenever you want.
Best Web Design Software for eCommerce
One of the most important things when choosing created an online platform is choosing the right eCommerce platform. When you start, it may prove difficult to switch platforms later. We have a thorough comparison of eCommerce platforms available, which you can view below. Weve chosen our top 3 recommendations in the market.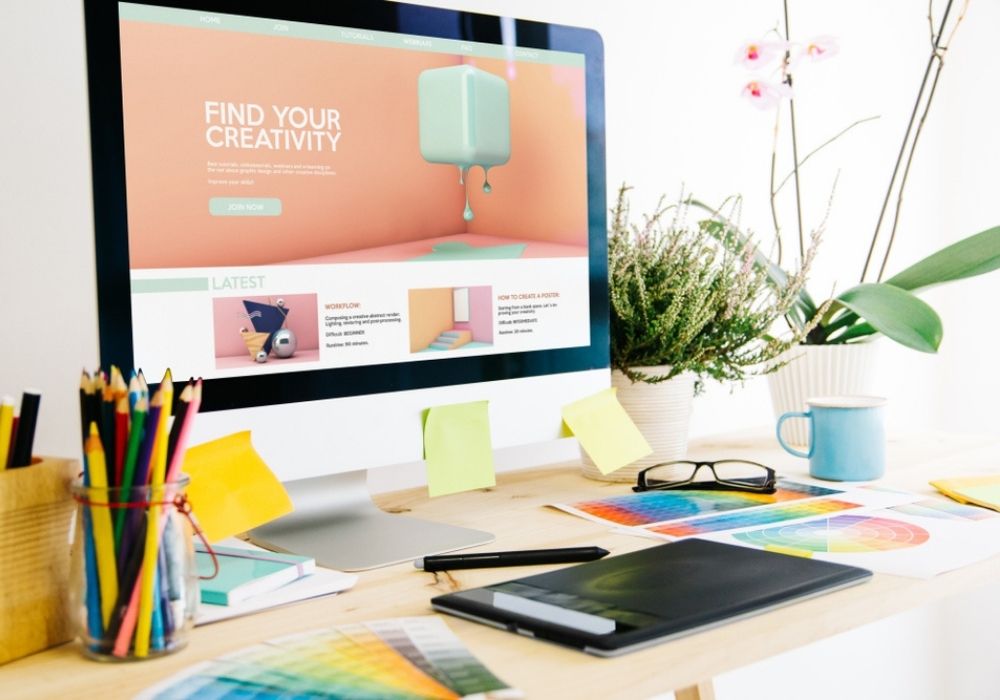 WooCommerce
WooCommerce is a free eCommerce plugin for WordPress that is highly customizable. It has several unique tools designed to help you get started quickly. The configuration wizard, which is beginner-friendly, allows you to easily configure your store prior to launching it.
It integrates easily with your online store site and allows you to create highly customized product catalogs and product pages. It also has templates for all kinds of products, so you can easily list both physical and digital items. In addition, it lets you define taxes, shipping options, payment methods, and more foryour clients' optimal experience.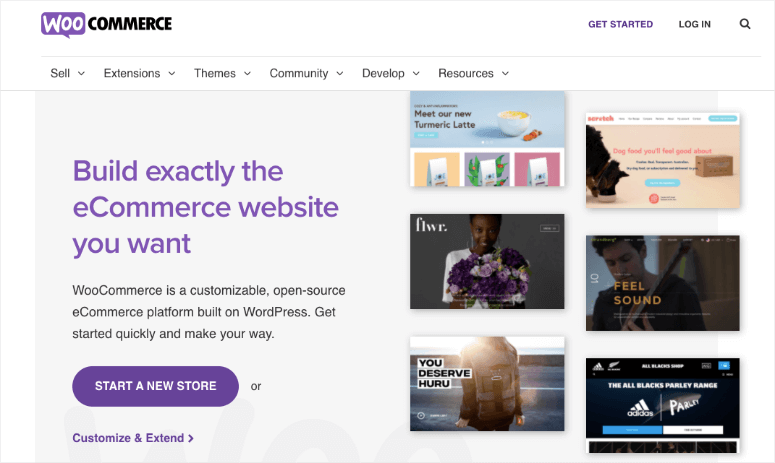 Designing a WooCommerce-based eCommerce site is very straightforward, but for your site to function efficiently, you must have a WordPress platform. It's also crucial to select a WooCommerce hosting strategy that offers plenty of bandwidth for your site to perform well.
Shopify
Shopify is a fully hosted eCommerce platform that caters to beginner users. Shopify is also a platform like Squarespace that is entirely managed. Due to the low consent over website layout, novice users may be limited in their sense of freedom when designing websites.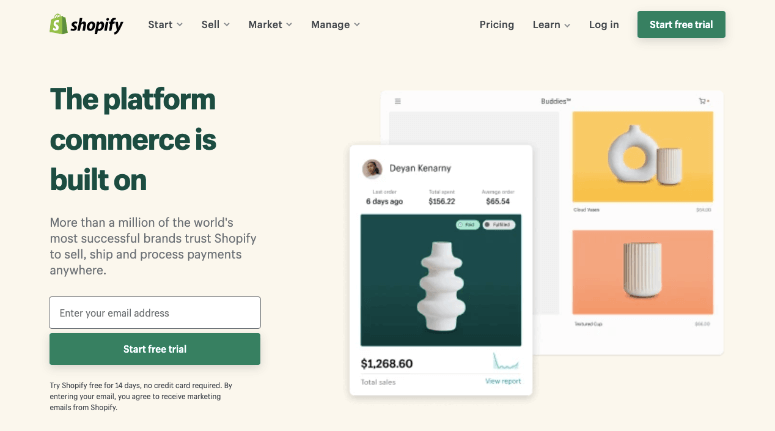 This web building software includes pre-made templates to construct any kind of shop you want. Additionally, you can customize these templates using the intuitive builder of this e-commerce platform. The main advantage of using this software is that you'll require less time carrying out maintenance tasks. However, this solution costs a lot when your store begins scaling.
Big Commerce
BigCommerce is another fully hosted eCommerce platform that integrates well with WordPress. There are three store options: a store with no brand, with your own brand, and a rebranded store. Design a beautiful storefront using customizable themes, and BigCommerce will take care of the rest. Finally, the platform manages product images, crops them, and format them for a beautiful interior image.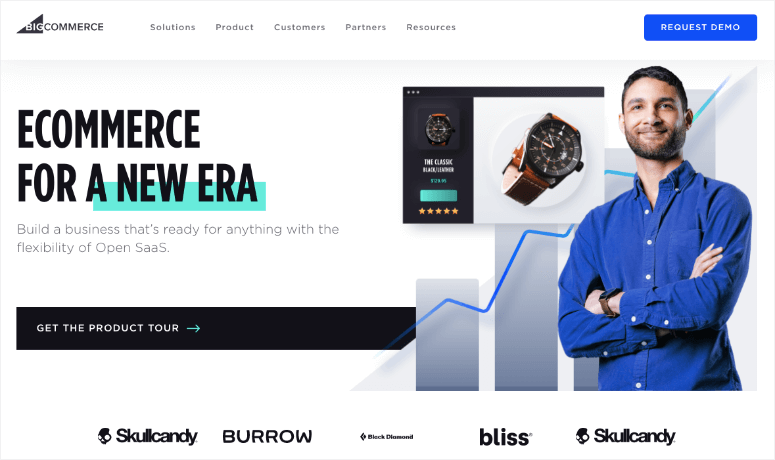 Shopify and BigCommerce pricing are quite similar. Determine which eCommerce platform is best for you ­ WooCommerce or Shopify. From there, we ve taken a complete tour of the best content management platforms and design software to build websites. Now, we ll show you the best tools for your graphic design and marketing needs.